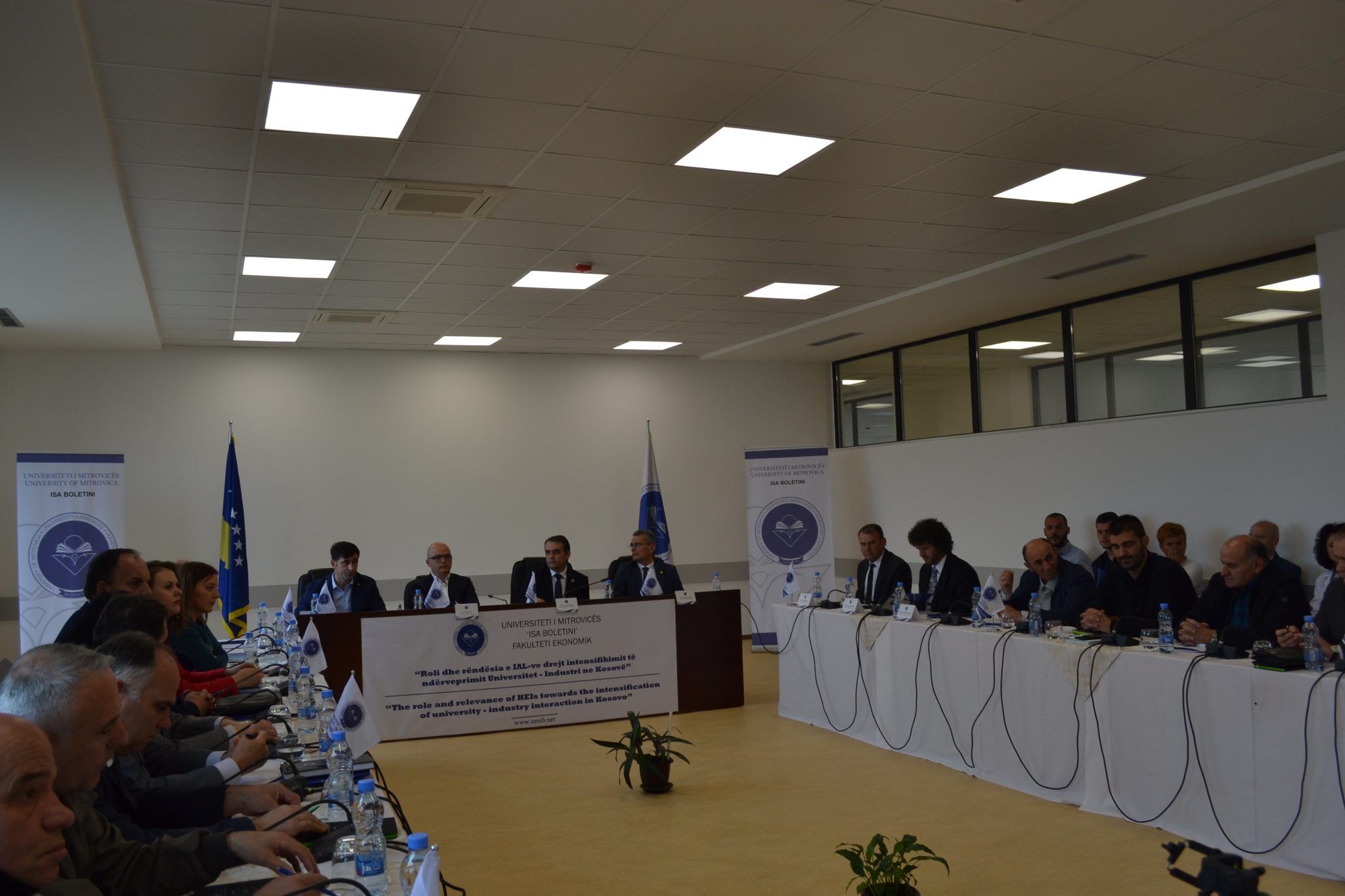 Intensification of cooperation between universities and business is underway
Collaboration between universities and businesses is indispensable for both parties, as a condition for successful universities and businesses alike. This was the conclusion of the Roundtable on "The Role and Importance of Higher Education Institutions (HEIs) towards Intensification and Interoperability of University-Industry in Kosovo", held on Friday at the University of Mitrovica "Isa Boletini" (UMIB).
Dean of the Faculty of Economics, Besat Hajrizi, at the opening of this roundtable, where he received the rector's part of public universities, representatives of local and central institutions, businessmen, teachers, and students, said universities should be transformed into entrepreneurial universities. He also noted the necessity for close cooperation between universities, government, and businesses.
Whereas, the UMIB rector, Alush Musaj, greatly appreciated the contribution of businesses to the development of new programs. "It's a good time for universities to start engaging for their future, which is definitely related to business and economic development," he said.
Visar Idrizi, chairman of the UMIB Advisory Board, said that this initiative is a good step to analyze the current situation regarding the deepening of cooperation between universities and businesses. "Business has had to be locked up much earlier in universities, however, good steps are underway to continue," he stressed.
The panel also discussed the rectors of other public universities, who presented their experiences regarding cooperation with the business world. On the other hand, managers and business representatives expressed readiness for cooperation with universities in order to benefit both sides.
Within this roundtable was inaugurated the UMIB Advisory Board, which was established day before.